---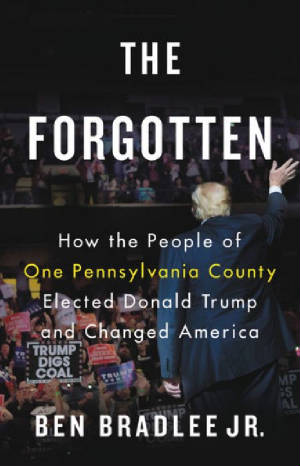 Read about Ray Harker in
Ben Bradlee Jr's new book!
Bradlee uses Luzerne County, Pennsylvania as a prism through which to explore the complex political reality of America today.

The book includes an intriguing chapter about LLM's own Jessica and Ray Harker, a couple dealing with some really unique political and spiritual challenges.
In addition to being a best-selling author, Ben Bradlee Jr. won a Pulitzer Prize for his work uncovering the Catholic priest scandal involving sexual abuse.
The film "Spotlight," which was about Ben Bradlee Jr's award-winning investigative journalism, won the 2016 Academy Award for Best Picture.
BUY BEN'S NEW BOOK NOW!
Click on a direct link below:
---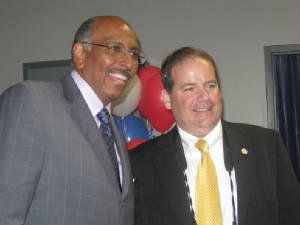 Michael Steele (RNC Chairman and Political Analyst for Fox News & MSNBC) and Ray Harker (event co-host) at the Luzerne County Republican Headquarters grand-opening.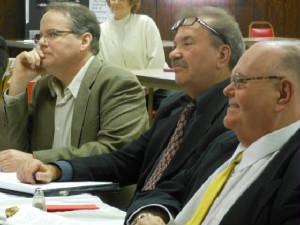 Luzerne County Republican debate moderators: Ray Harker (LLM Media & writer), Bill O'Boyle (Times Leader columnist), and David Yonki (WBRE-TV political analyst)